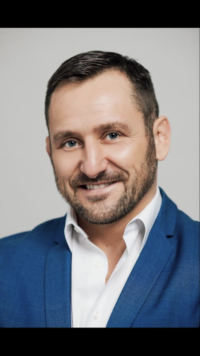 Event details
Wednesday | October 5, 2022
8:00 pm
On Wednesday 5th of October Mihailo Maksimovic, member of the Serbian Society of the SFL, will deliver a seminar entitled: 'Dream analysis in Lacanian psychoanalysis'.
This seminar deals with the exploration of what dreams are, what is their work and function, what is the process of their analysis according to Freud, and how their interpretation can be used in the psychoanalytic procedure. Some of the topics to be discussed in the presentation are the following:
1. What are the dreams, their content, their work and function
2. Symbolism in a dream
3. Censorship of dreams
4. Analyzing dreams: a few examples
5. Dreams as the fulfillment of wishes
6. The use of dream interpretation in psychoanalysis
Mihailo Maksimović is a practicing analyst, in formation with the School of Freudian Letter. His research interests and emphasis are concentrated on the Freudian dream-analysis and on how people can use their dream's meanings to improve their quality of life.
Date:  5 October, 2022
Time: 8:00 pm EET (Cyprus' time)
Host: School of the Freudian Letter
Participation Fees: €20
(50% discount to Members of the Cyprus Society of the SFL and to students under 25 years old)
Language: English
Limited places available.
For further info & reservations contact: Marina Pafitou info@freudianletter.com