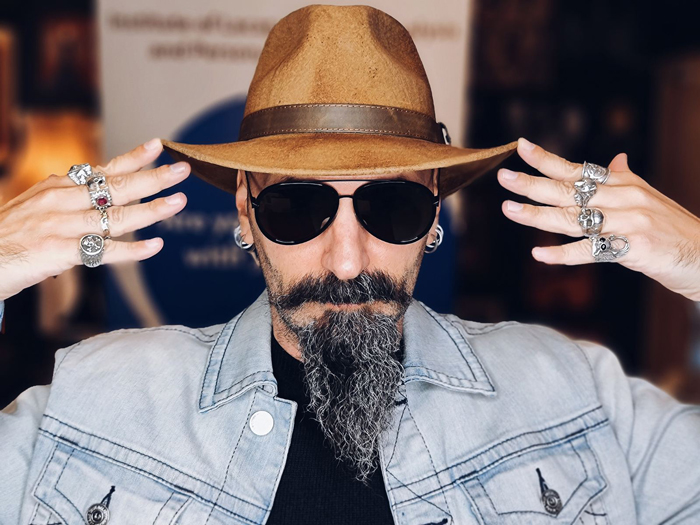 On Saturday the 13th of February 2021, Marinos Maliali will be interviewing Petros Patounas Lacanian Psychoanalyst of the School of the Freudian Letter, and explore various topics concerning the practice of Psychoanalysis and the Differences between the Clinic of Psychoanalysis and the Clinic of the Act.
Topics:
+ The Desire of the Analyst is to create absolute difference as it was taught by Jacques Lacan
+ The magnifying glass in Psychoanalytic Treatment
+ Lacanian Psychoanalysis and diagnosis
+ Symptoms in the Psychoanalytic treatment
+ The Psychoanalyst as Object a
+ Psychoanalytic interventions using a technique
+ The Sinthome as the End of Analysis
+ The Formation of Analyst and the testimony of the Pass
+ The Threshold
+ The Clinic of the Act
+ Oceanic Feeling as it is experienced by the Psychoanalyst
+ The Analyst's Desire in the Clinic of the Act
+ The Monad: The beyond the Borromean Knot and the No-Body
+ Psychoanalytic Interventions in the Clinic of the Act
+ Straight Lines in the Beyond the Borromean Knot
+ The Letter creating a body
+ The Signature initiating the Kinesis
+ Responsibility of the subject in the Clinic of the Act
+ How Analysts are formed in the Clinic of the Act
+ Is it a clinic? What does it treat?
This event will be delivered online via Zoom, therefore, in order to receive your link and password, you are kindly requested to place your payment via Revolut to the number 99818793 (Katerina Tsialidou).
Date: 13 February, 2021
Time: 21:00 pm EET (Cyprus' time)
Host: School of the Freudian Letter
Participation Fees: €20
(50% discount to Members of the Cyprus Society of the SFL and to students under 25 years old)

Language: English 
Limited places available.
For further info & reservations contact:
Virginia Papadouri info@freudianletter.com