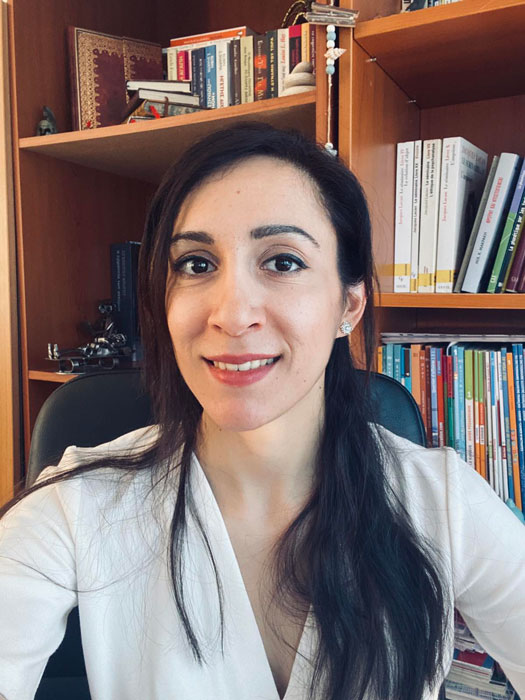 On Saturday the 12th of September 2020, Charoulla Pilavaki, will present the Seminar titled "An introduction on accessing the Act".
Living your life as "the Subject – who – becomes Verb within its own Act" as Patounas describes it, by walking on your Desire-Act while you are breathing, could seem messy in the eyes of the norm. That's why we also speak about the Alien. Uncertainty, confusion, frustration and nightmares are your best friends just before to take that decision, which will change your life. Well, actually to say it better, your death to life.
In this seminar, which represents my own experience with the Act and that I decided to entitle "An introduction on accessing the Act" I will shortly describe how I crossed the line between theory and act, how I left everything to follow my desire three years ago, my experience in Paris and the diploma at the University Paris Diderot on the Voice and Symptoms. I will then share with you my first transcription and translation experience of Petros Patounas' interviews and seminars and all the challenges I have been through before to finally publish "Actum Est Litteralis". Then, a short talk about the new ongoing projects will follow.
Key words: Act, Truth, Desire, Voice and Path (voix-voie), Breath, Topology, Universe.
This seminar will be delivered online via Zoom, therefore, in order to receive your link and password, you are kindly requested to place your payment via Revolut to the number 99818793 (Katerina Tsialidou).
Date: 12 September, 2020
Time: 5:30 pm EET (Cyprus' time)
Host: School of the Freudian Letter
Participation Fees: €20
(50% discount to Members of the Cyprus Society of the SFL and to students under 25 years old)

Language: English 
Limited places available.
For further info & reservations contact:
Virginia Papadouri info@freudianletter.com