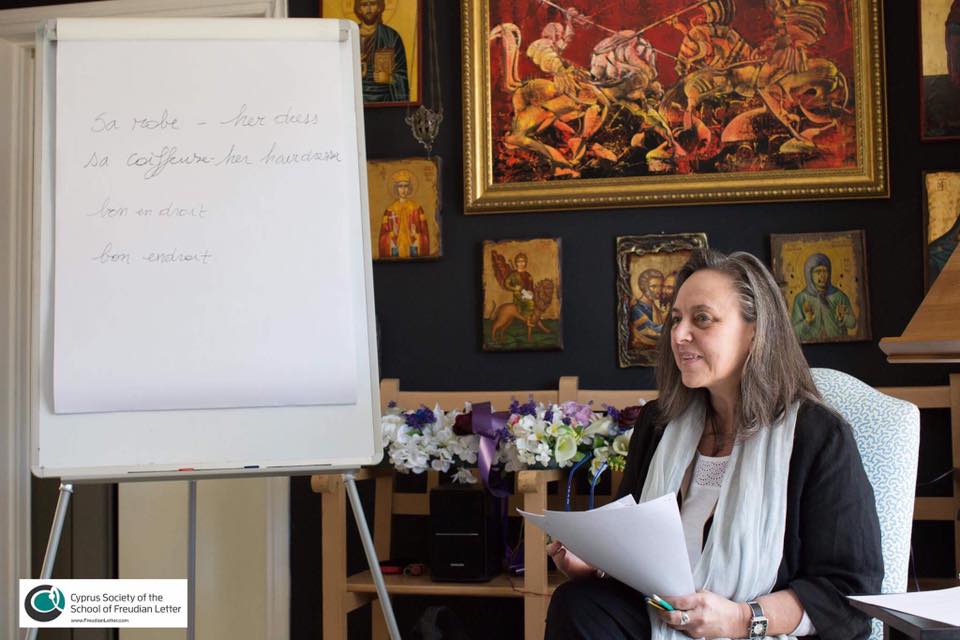 On the 14th of March 2020 we will be having a two-part Seminar/Discussion, presented by Lacanian Psychoanalyst Francine Danniau from Ghent, Belgium with the title "Interpretation today. Jouissance, the body and lalangue"
ABSTRACT:
How to interpret with the latest teachings of Lacan? The introduction to Joyce's Finnegans Wake opens up to illustrations of the relation between speech and writing, sound and sense, equivoque and homophony. It is the unconscious that interprets, and it wants to be interpreted. A paradox, says Jacques-Alain Miller.
The importance of interpretation not generating meaning but as a cut, separating S1 from S2, due to the presence and act of the analyst, so that the analysis does not become interminable. Psychoanalytical interpretation went on a  path from Freud to Lacan and beyond, "From Truth to Event", to cite the title of the guiding text by Eric Laurent [1].
Lets have a walk on this path from truth to event and look at some clinical material from private practice to testimonies by analysts of the school.
Francine Danniau, Ghent.
Reference texts:
Participants are encouraged to study the two reference texts (links on their titles) and participate to the discussion.

Address: 18 Polygnostou Street, Santhemis Court 2, 1st Floor, 103, Limassol 3082
Date: 14 March, 2020
Time: 11:00 – 13:00 & 16:30 – 18:30
Language: English
Participation Fee 
€30 – for the two seminars -Members and Non-members of the Cyprus Society of SFL 
Limited places available.
For reservations contact: Virginia Papadouri 99205580